Company Portal Home page


C.A.T Manager Subscription Levels
The Radiodetection Portal home page gives you access to a number of features designed to help you manage your Radiodetection products and their use.
In this article:
Sign In
You can access your Company's Radiodetection Portal account using a standard web browser (only Google Chrome is fully supported, other browser will be added soon):
Navigate to https://portal.radiodetection.com: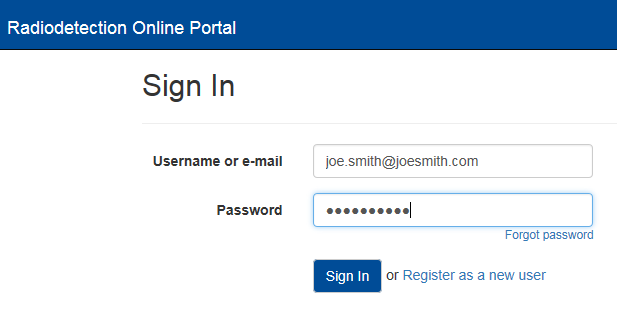 2. Enter your login details. The password field is case sensitive
3. Sign in

WARNING! : Your account will be locked if you enter your password wrong 5 consecutive times. To unlock your account click the Forgot password link or contact your system administrator.
Portal Home Page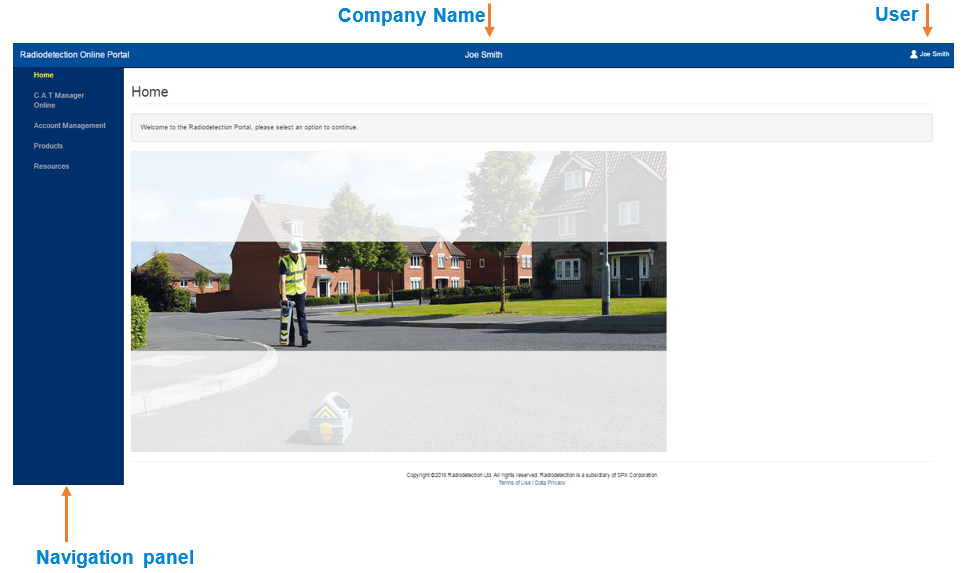 The Radiodetection Portal Home page is the landing page for all company users accessing their account.
On the screen all users will see the company name and their registered user name on the top bar.
The Navigation panel on the left side provides access to all accessible features, based on your company account's subscription and users' permissions.
Signing out from the Radiodetection Portal
To sign out from your Radiodetection portal account:
Click on your name on the top right corner of the portal web page
Select Sign Out
Once successfully logged out the Sign In screen will appear
Share this Article