Wrong username or password
| Error Message | Cause |
| --- | --- |
|   | |
Problem with your Sign In details (username or password)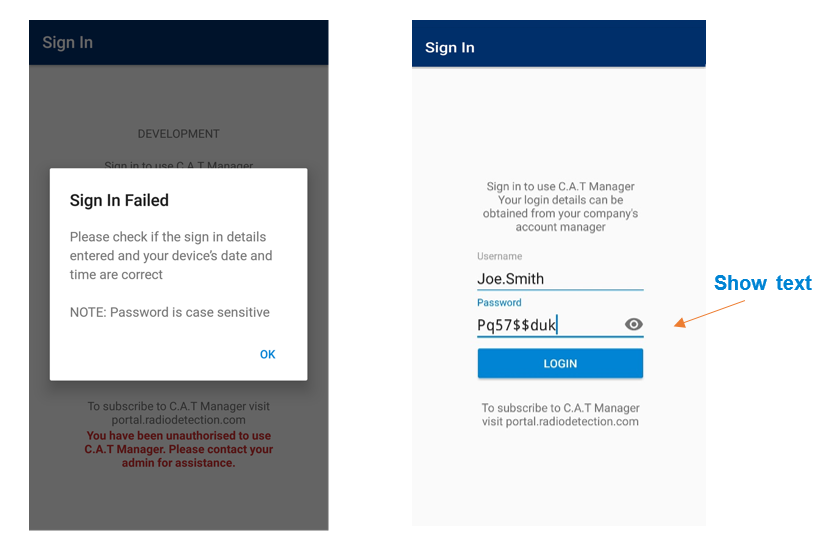 Check your username - This is not case sensitive
Check your password. You can check your password by selecting the Show text icon which will show the text

NOTE: The password field is case sensitive.


Try to login again and if the problem persists contact your system administrator

or

If you think you may forgotten your password and your username is a valid e-mail address you can use the forgot password link on radiodetection.com. Follow this link for help on how to reset your password. here for further info.

Share this Article