Manage your surveys
Follow
Content:
Overview
C.A.Ts and Gennys are used to survey an area prior and during an excavation. Depending on the complexity of the area surveyed it is normal for C.A.T operators to perform a large number of scans in different modes.
All the scans preformed to survey an area are grouped into a single Survey.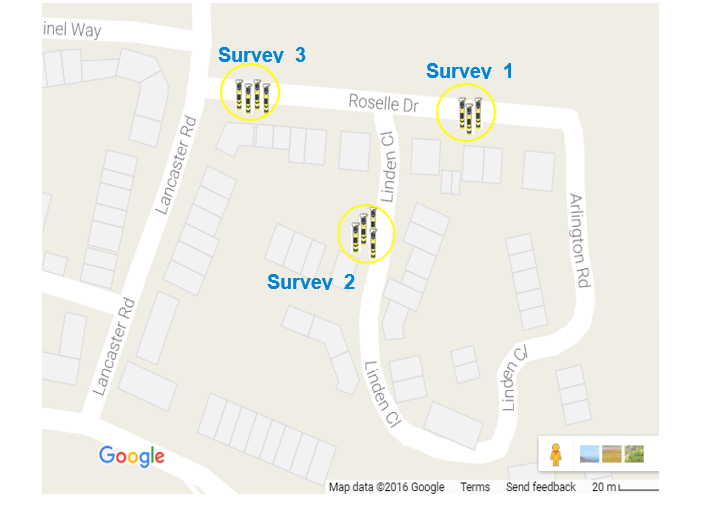 Automatic Survey grouping
The C.A.T Manager Online system automatically groups different scans into survey as they are received.
The C.A.T Manager server looks at time difference and distance between subsequent scans. Scans which are within 30 minutes or 30m apart are considered part of the same survey.

Manual Survey creation
C.A.T field operators may want to start and stop a survey manually to ensure that only the correct scans are part of the survey being conducted and which will be monitored and analysed by their supervisor
For example if before starting a survey, the gC.A.T4 is tested in different modes and with its Genny in the same area in which the survey will be conducted, these "test" scans may be considered as a part of the same survey by the C.A.T Manager Online system.
You can start or end a survey directly from the home screen surveys screen: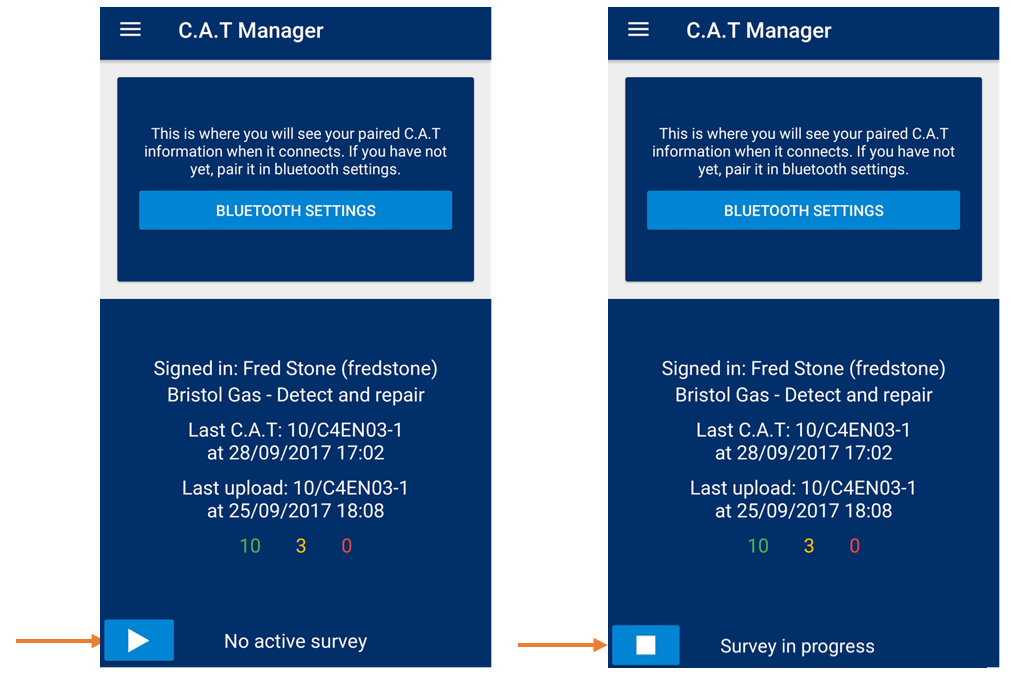 Press the Play button to start a survey
The button will change to Stop and the Survey in Progress message will be shown
Press the Stop button to end a survey
The button will change to a Play and the No active survey message will be shown
NOTE: the survey will automatically close after 90min of inactivity
You can  resume the previous survey, if this was ended no longer than 6 hours earlier, or just start and end a new one from the Manage surveys screen: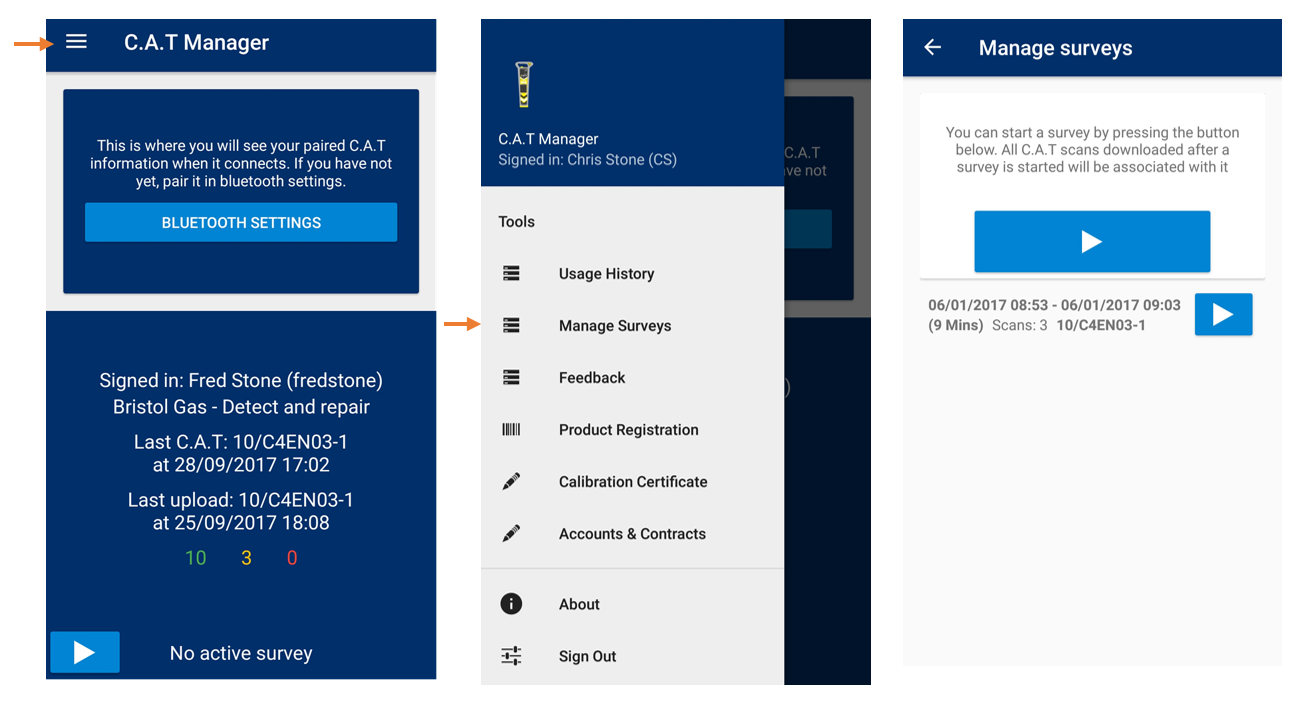 In the home screen select the menu icon on the top right corner
Select Manage surveys

The Manage surveys screen is divided into 2 sections:

The top section is the Survey Status window. From her you can start a new survey, stop it and check feedback about the current status
The bottom section is the Surveys History window and from here you may be able to resume the previous survey.

NOTE

: The last survey can only be resumed if not older than 12 hours.






You can start a new survey by pressing the Play ► button on the top part of the screen or resume the last one by pressing the Play ► button in the history window.

The survey will start and wait for the first scan to become active.

When a survey become active this will appear the first scan is received the survey become active and appear in the history window



Press the Close

■

button to stop the survey



NOTE: the app will warn you if you are trying to close a survey with no scan associated with it




Share this Article