Accessing Subscription information
Follow
Alberto Iaccarino
Updated
:
Created
:

Navigate to Account Management ► Subscriptions
The Subscriptions overview screen, available only to main users and administrators, gives access to a list of all the subscriptions active for your company.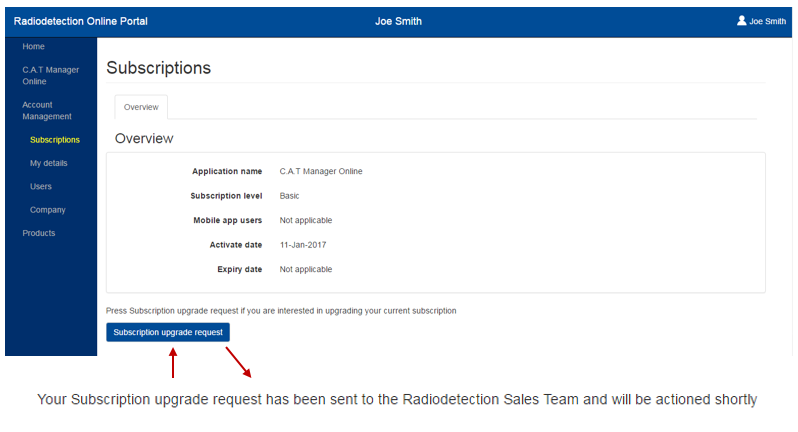 By default companies are automatically subscribed to the Basic subscription of C.A.T Manager Online system.
The Basic subscription level is free of charge and you can start using it immediately.
If you wish to discuss or upgrade to the Pro subscription level, click on the Subscription upgrade request.
The system will automatically contact a member of the Radiodetection Sales team who will contact you shortly.