Software Tab
Follow
About the Software Tab
This screen displays the current configuration of the connected C.A.T4 locator; it also provides a method to update the C.A.T4 locator to the latest software.
Screen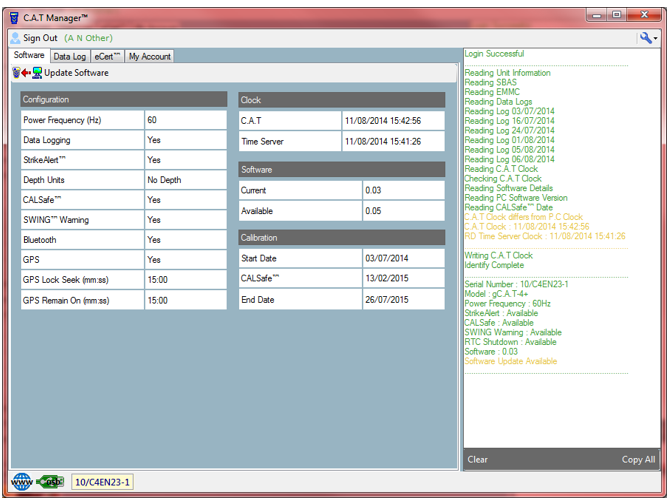 Locator Settings
These windows display the current settings of the C.A.T4 locator.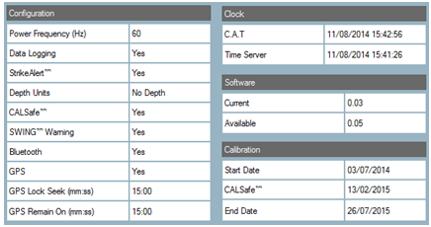 Update Software
The version of software on the C.A.T4 is compared against the version of software installed within C.A.T Manager. If an upgrade is available, you have the option of downloading the latest version.
To update the C.A.T4's software, click 'Update Software' with your C.A.T4 connected.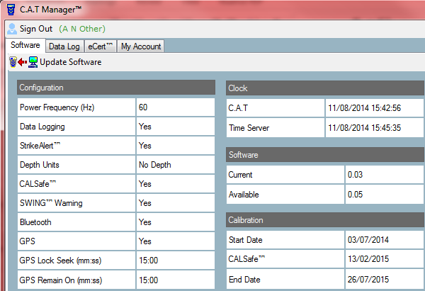 Share this Article