Program Options
Follow
About
The C.A.T Manager program options allow access to various options for the PC installed software. It is accessed via the Settings Spanner icon in the top right hand side of the screen and selecting 'Options'.
Screen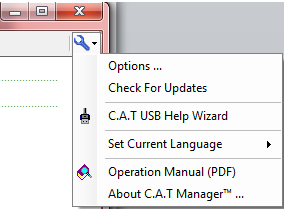 Commands
The following commands are available for the C.A.T Help Wizard.
Options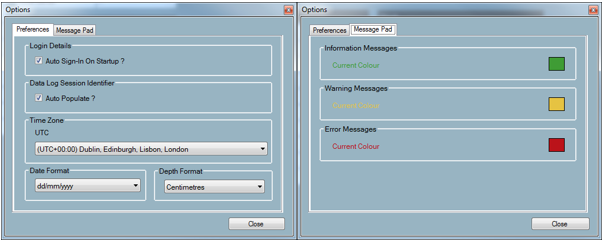 You can customise the colour of text in the Message Pad, by clicking on the relevant colour box.
Auto Sign-in On Startup Automatically logs into this account when the program is opened.
Data Log Session Identifier Automatically populates the Job Reference field with daily session IDs
Time Zone Date stored in UTC format but can be displayed in any time zone
Date Format Select date format for display
Depth Format Choose display depth format
Information Messages Change font colour of Information messages in the message window.
Warning Messages Change font colour of Warning messages in the message window.
Error Messages Change font colour of Error messages in the message window.
Check for updates Provides a link to the C.A.T Software Manager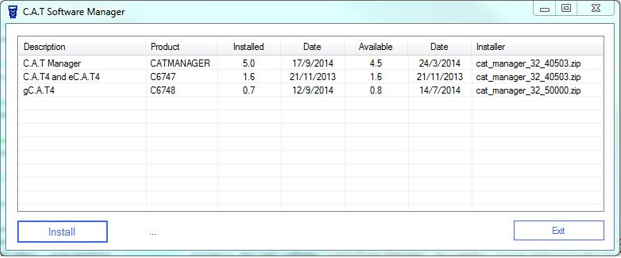 C.A.T USB Help Wizard An interactive tool for diagnosis of USB connection issues.
Set current language Select a language more suitable for your location.
Operation Manual Provides a link to a PDF copy of the Operation Manual for the product.
About C.A.T Manager Provides information about the installed software and a link to the Software License Agreement.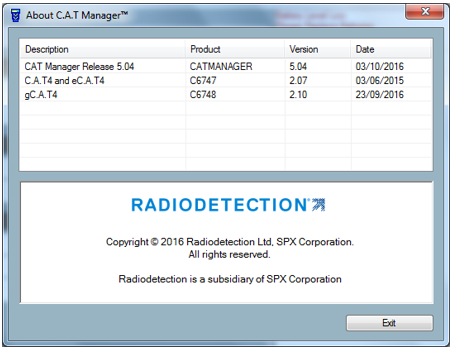 Share this Article