Message Pad
Follow
About the Message Pad
This window provides a log of all actions carried out by C.A.T Manager, and can be used to check for correct operation of the software. In addition the window has the functions of a simple text editor.
Screen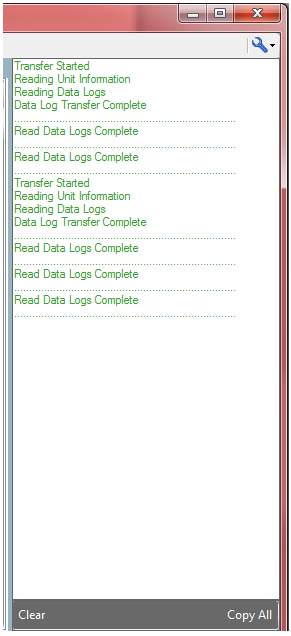 Commands
Clear
Clears the entire contents of the Message pad window.
Copy All
Copies all the system message text to the clipboard for easy pasting into documents or e-mails.
Share this Article