Marker review
Follow
Alberto Iaccarino
Updated
:
Created
:
You can review, measure and edit a marker at any time.
To review a marker:
Select the marker on the map.
The map will automatically center on the marker selected. The marker will be highlighted by a star symbol and its latitude and longitude displayed.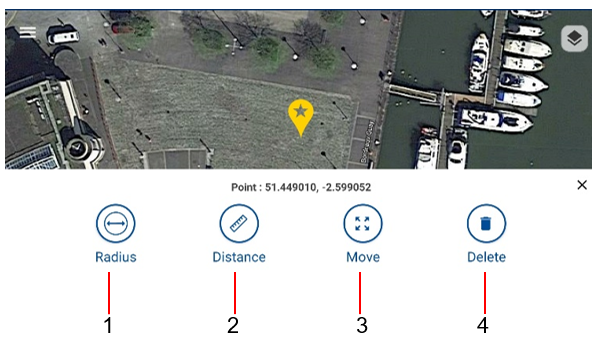 Available functions
4 functions are available when reviewing a marker:
Radius measurement

Distance

Move

Delete
To access them:
Click

on a marker you want to measure
Radius measurement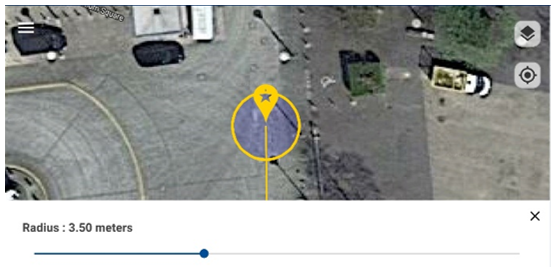 When this function is selected a circle is drawn around the marker, allowing a quick measurement of the distance between the marker position and a point on the map, such a pavement curb or lamppost 
Control the radius of the circle by moving the slider left or right

Press X to exit this function
Distance measurement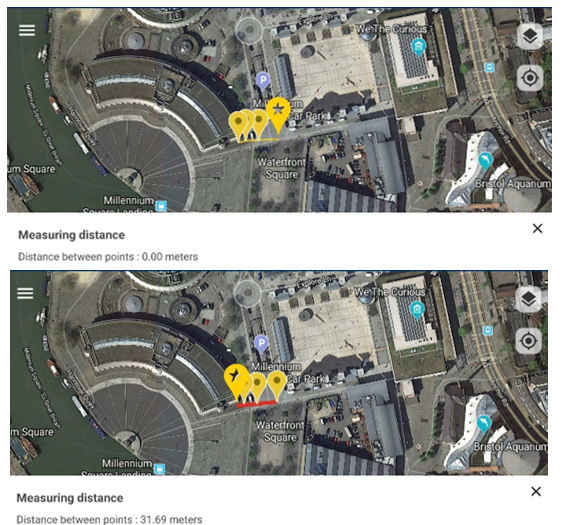 Select a different marker to estimate the distance between from the marker selected. A red line will connect the 2 markers selected

Press X to exit this function
Move
When you select the move function you will be able to move your marker in a different position. This is useful if your location is not accurate.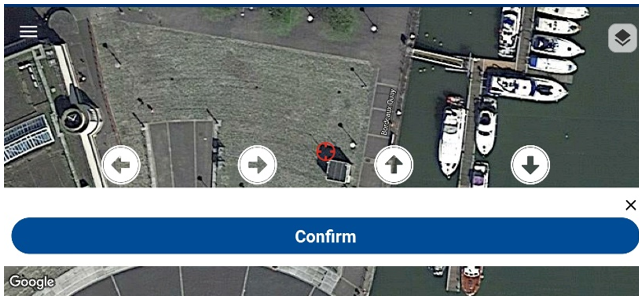 Use the Google Maps pan, zoom and rotate functions to position the map in your preferred orientation and showing the desired level of details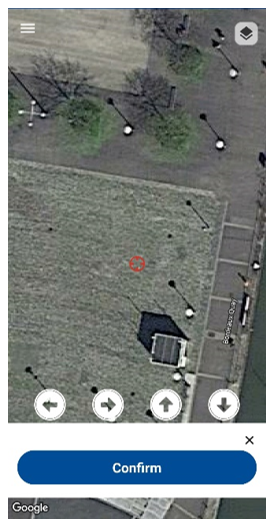 Move the Map with your finger for course positioning

Use the arrows keys for fineadjustments

Press X to exit this function
Press Confirm to move the marker
Caution: Moving a marker cannot be reversed
Deleting a marker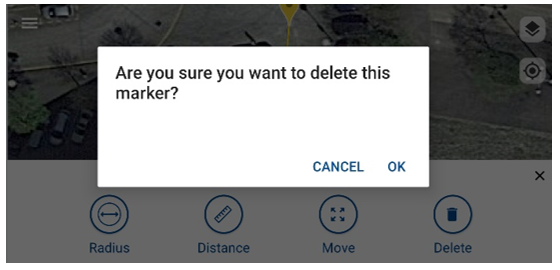 To delete the selected marker:
Select Delete
Press OK to confirm you want to delete the marker and all the associated locator's measurements
or
Press CANCEL to exit this function

 WARNING: Deleting a marker will delete this and all associated survey measurements from RD Map. This action cannot be undone.