Plotting GPS data from RD8200G in Excel
Follow
*January 2023
Currently the export of the GPS points into a KML file from RD Manager Online is not functional.
With the log data export from the RD8200 you can enter the GPS data and plot these points manually.
Export date range of log data from the locator you are interrogating. This will be created in a CSV file
Save this as an .xlsx file within Excel
Open the xlsx file and go to the "Insert" tab
Go to the option called "3D map"
A window will open in 3D maps by Excel
On the right hand side in the location box click on Add Field
Add both location points individually from the drop down
Identify which is Longitude and which is Latitude
Once done these points will now be plotted on the 3D Map
This is now a case of manipulating the data to suit you as a user, below is how to display the points as a heat map
Zoom into the GPS points by double clocking on the location the points are plotted on the map
Select the data to be displayed as a heat map in the data section shown below:
Next click on the Layer Options on the right hand side menu enter the drop down menu and adjust "Radius of Influence" to 0%
Now the GPS points will be displayed in a heat map.
Ensure "Map Labels" are on for road/street names to be included on the map.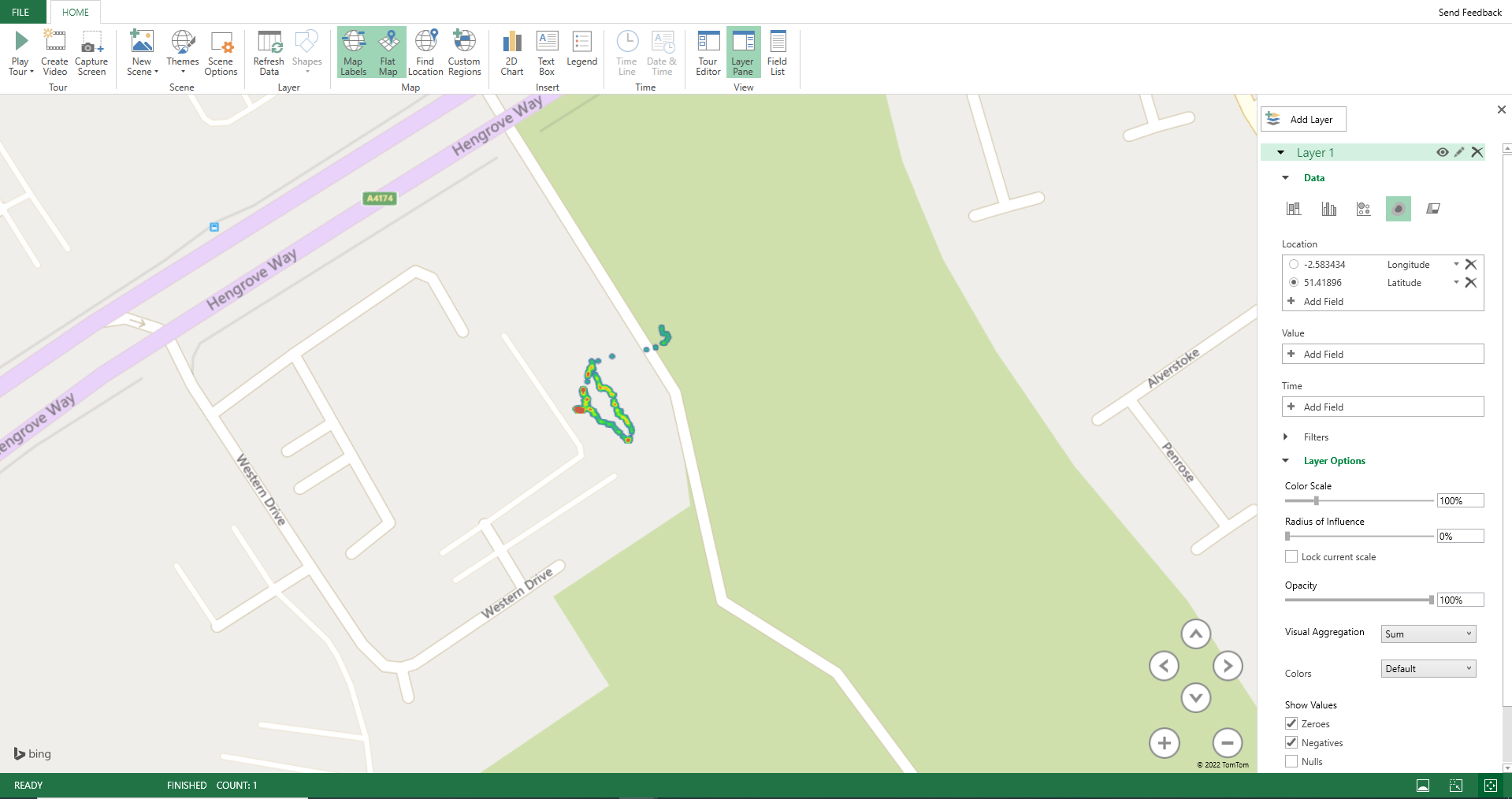 Share this Article